AH-25 Liquid Waterproofing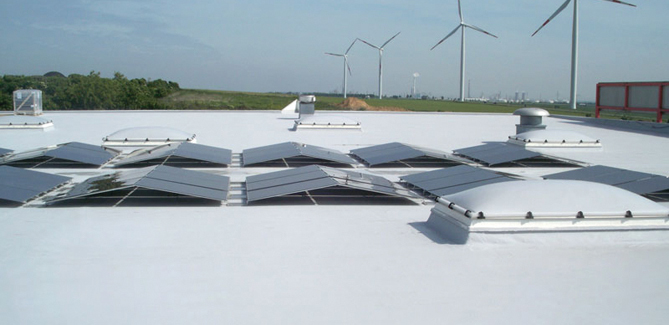 Hydrostop EU AH-25 is an innovative one-component liquid waterproofing system which offers significant advantages over conventional systems. It can be applied under practically any conditions, including cold days above 0oC and on moist surfaces (7% or less).  Hydrostop EU AH-25 is fast-curing and easy to apply.  Its superior performance makes it ideal for any small scale, large commercial, new build or refurbishment projects.
Hydrostop EU AH-25 is based on alpha-hybrid, silane terminated polyether technology. Not only does it exceed most performance criteria of other liquid systems, including polyurethane and PMMA, it also eliminates many of the disadvantages of these products.
Hydropstop EU AH-25 is grey in colour.  Custom colours are available.
Hydrostop EU AH-25 complies with the European Technical Approval Guidelines for liquid applied roof waterproofing kits (ETAG 005) for all listed use categories.
Benefits
Cost effective on wet-on-wet system
Water repellent on application
Non-hazardous – low odour, no solvents, isocyanurate free
Ready to use, single liquid component
Can be applied all year round above 0oC
No wastage – product can be stored and reused
Cold applied – no heat or flame
Fully reinforced with polyester fabric
Ideal for complex detailing
Excellent elasticity and tensile strength